AMARANTH FILM PARTNERS was formed in 1993 to produce independent British feature films. The original partners were Paul Hills and Tedi De Toledo. In 1996 Tedi de Toledo retired from the film business and was replaced by Rosa Romero. In 2012 Charles Moxon replaced Rosa Romero. Throughout it's history the company has always tried to make original thought provoking stories with a humanitarian core.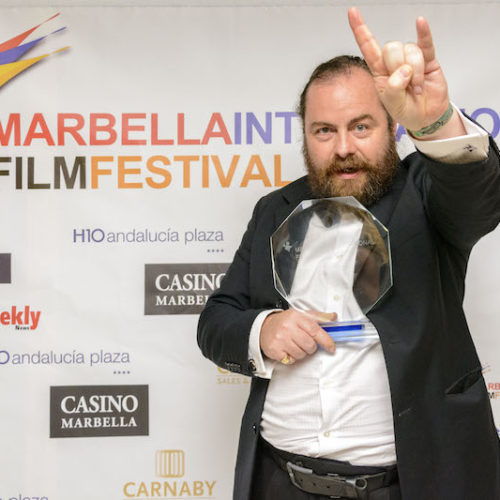 PAUL HILLS
Writer, Producer, Director
Paul was born in London in 1969 and moved to Stevenage in 1975. It wasn't long before he was shooting Super 8 films, becoming by the age of 15 a prolific maker of short films.
After leaving school he immediately began making music videos for local bands. Over the following years he shot numerous pop promos culminating in 1987 with the 60 minute concert video " The Legendary Laurel Aitken live at Gaz's Rockin' Blues".
Paul went on to make another four more short films before producing, in 1990, Danny Cannon's "Play Dead" at the National Film and Television School. When the 55 minute film was screened on Channel Four it received an audience of 3 million – the highest ever achieved by a U.K. student film. Danny Cannon later remade "Play Dead" as the feature film "The Young Americans".
In January 1991 Paul made for the meagre budget of £12,000, his first feature film, "The Frontline".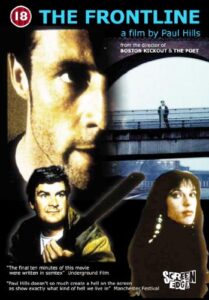 Upon its release in 1993, it received much acclaim.
"Paul Hills does not so much create a hell on the screen as show exactly the kind of hell we live in."
"A remarkable debut. Hills has undeniable talent and cares!"
"For the money, one of the greatest film's ever made."
The Frontline was very successful at international film festivals, on video and television around the world. Now the film is a staple example in European film schools of 'Urban realism.'
"Boston Kickout", Paul's award winning autobiographical 1996 feature film, was screened at over 50 international film festivals. The film was runner up in audience votes at the London and San Sebastian Film Festivals, the Bermuda Film Festival making it the winner. At the Valencia Cinema Jove Film Festival it won "Best Film" and the lead actor, John Simm "Best Actor".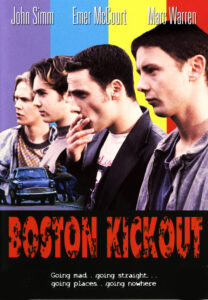 Although a totally independent film, "Boston Kickout" went on to be released in the cinema, on Video and DVD in nearly every country in the world.
"Boston Kickout is an electrifying British debut."
"One of the BEST British films I've seen."
Since 1998 Paul has been successfully directing award winning commercials, promo's and TV including the award winning "Great Escape" commercial for Umbro and a mammoth 3 minute, £1m advert for market leading Japanese beauty company Shiseido which played in entire advert breaks.
In 2002 Paul produced and directed the short "f2point8" which was completed with finance from The Film Council and Channel 4 and then in 2003 directed his third feature film entitled "The Poet" starring Dougray Scott, Laura Harring and Jurgen Procnow. The film was shot in Austria, Germany and France with a budget of €3m. Due to conflicts between the Producer and the film's sales agent, the film has never been released in the UK but was successfully released in Germany, Austria, France, Italy, Spain and Thailand.
"…amazing, brilliant and poetic."
"Absolutely breathtaking."
In 2005 Paul completed his seventeenth short film "Secrets" and then made "Good as Gold" a documentary about aged rockstars trying for one last comeback.
In 2009, after two years of post-production, Paul completed his fourth feature "Do Elephants Pray?" a spiritual tale about an English advertising executive who is lured to a Breton forest by a French seductress. The film was made completely independently like "The Frontline" and "Boston Kickout".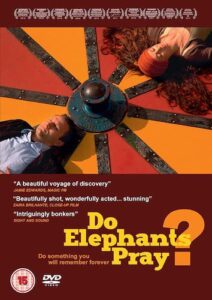 "A profoundly affecting fim"
"Beautifully shot, wonderfully acted, stunning"
In 2011 Paul Hills and Amaranth Film Partners started shooting Paul's fifth feature film "The Power" which was released in 2015.
From 1996 to 2010, Paul gave his time to the New Producers Alliance (NPA). In 1996 he was elected to the Executive Committee, becoming Vice-Chair in 1997, then Co-Chair for three terms in 1998, 2000 and 2007. From 1999 to 2006 Paul was a Trustee of the organisation and from 2008 to its sad demise in 2010 was Chair of the Trustees.